Links:
---
Home
---
Products:
Headphone Amplifiers Cables Chips & SOIC Adapters
---
Buy Now:
XM6 Amplifier XM5 Amplifier XM4 Amplifier Cables Chips & SOIC Adapters Lithium Battery & Charger
---
FAQs:
XM6 Faq XM5 Faq XM4 Faq Payments & Shipping Shipping Costs
---
Photo Gallery:
XM6 Gallery XM5 Gallery XM4 Gallery
---
Downloads
Satisfaction Guarantee / Warranty
Why Buy?
Contact Us
---

Copyright &copy 2015 Practical Devices Corporation. All rights reserved.


---



The XM5 is offered in two colors. Aside from color, the black and the silver versions are identical.

Standard silver case, with blue faceplate, or
Black case, with black faceplate. Cost is +$10 USD.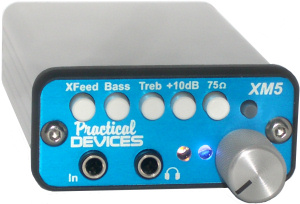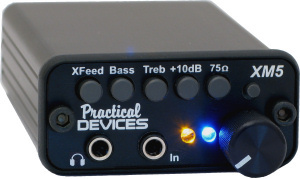 ---